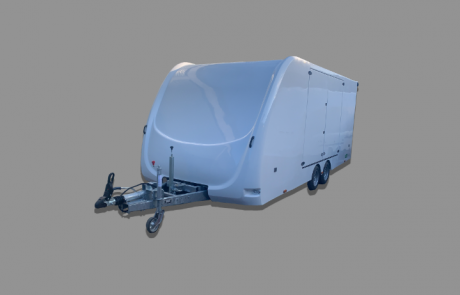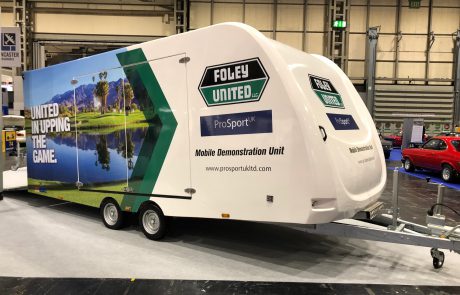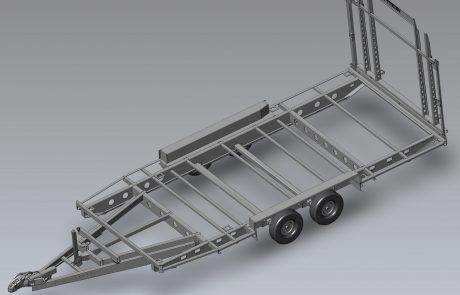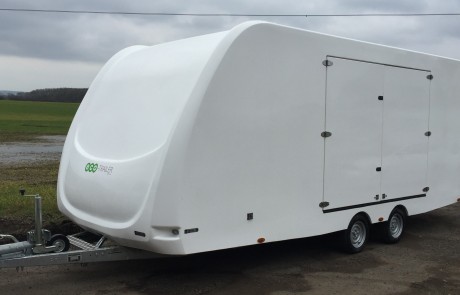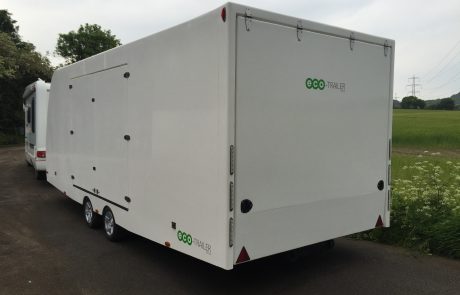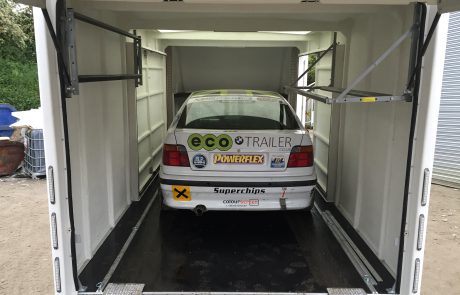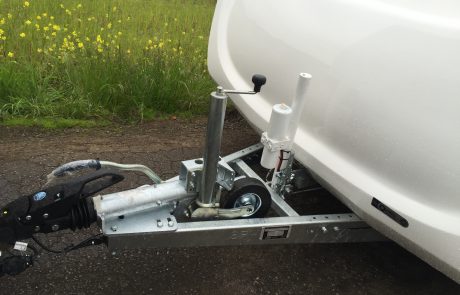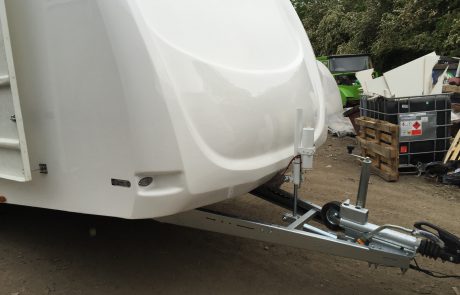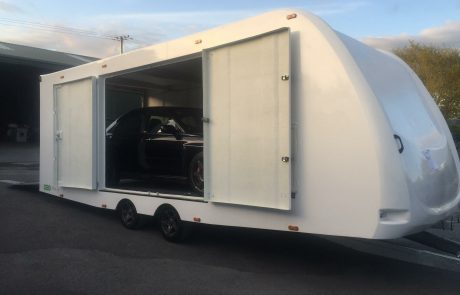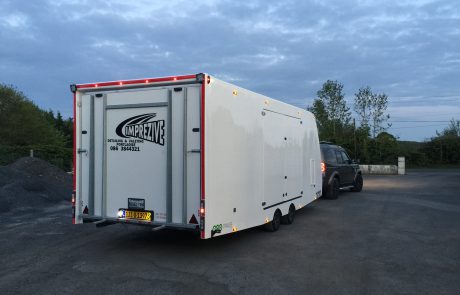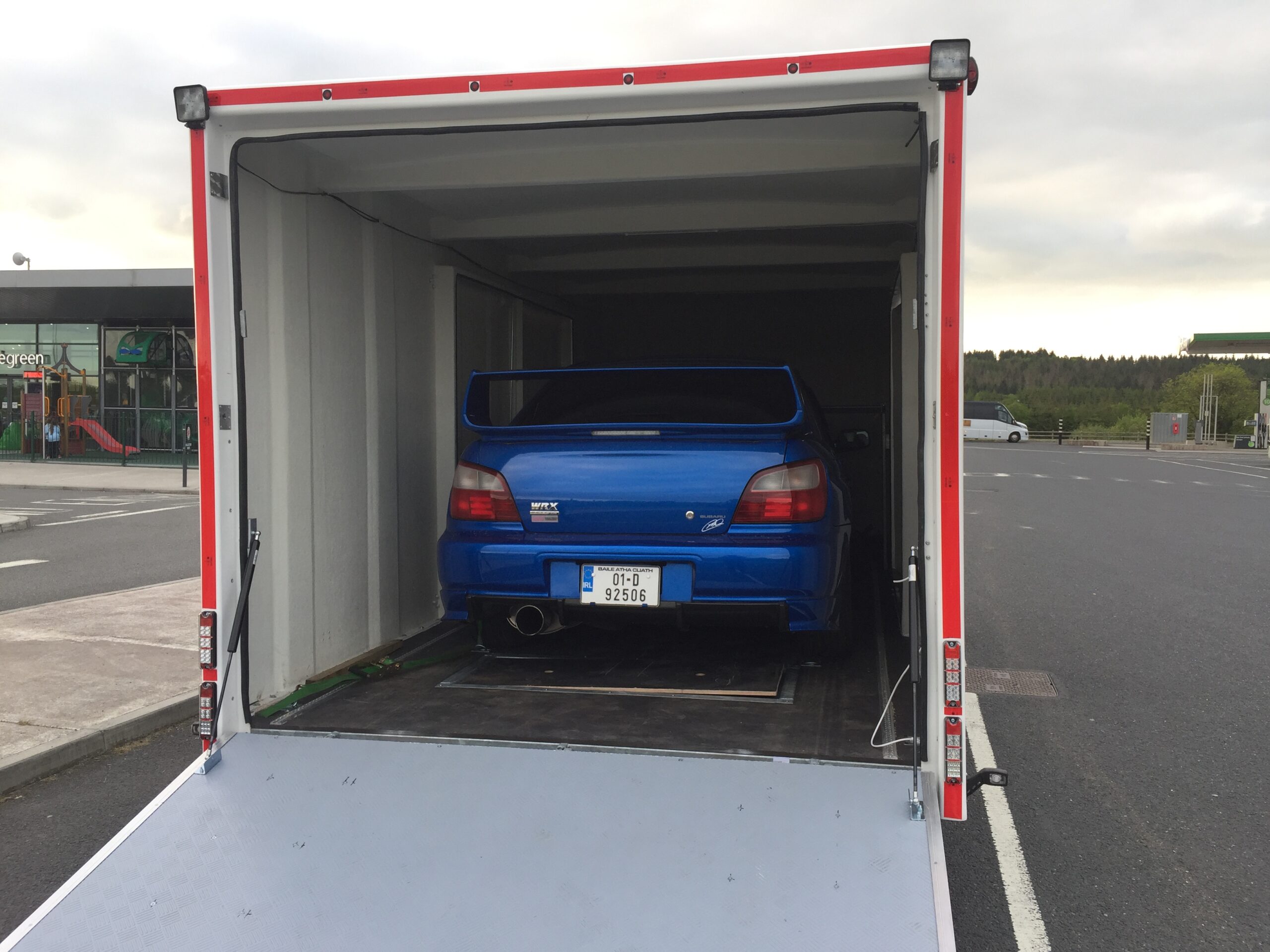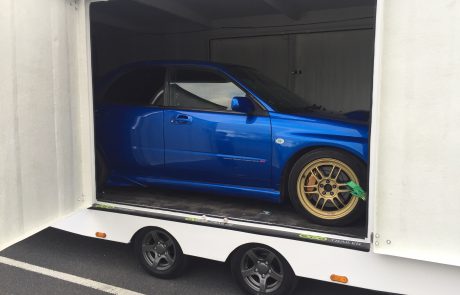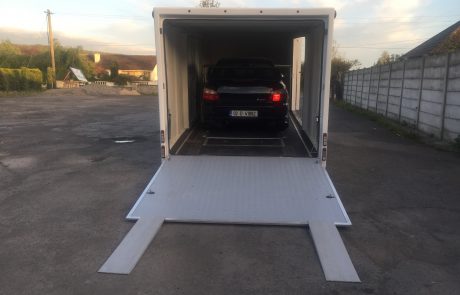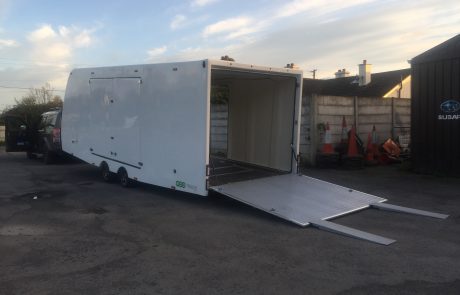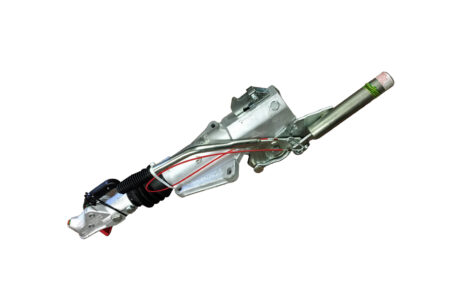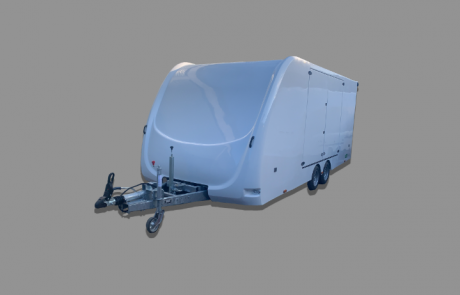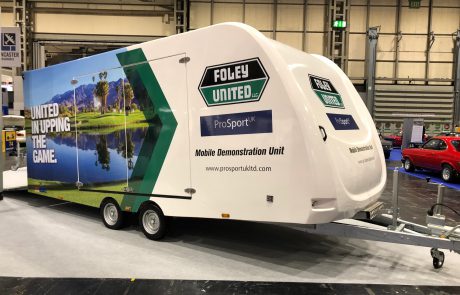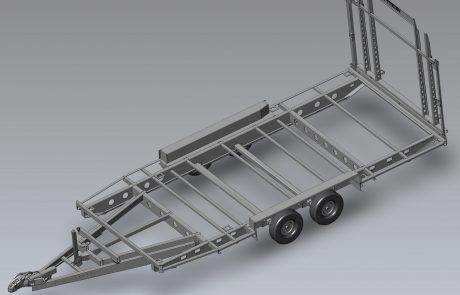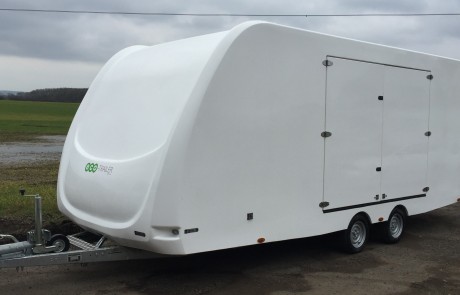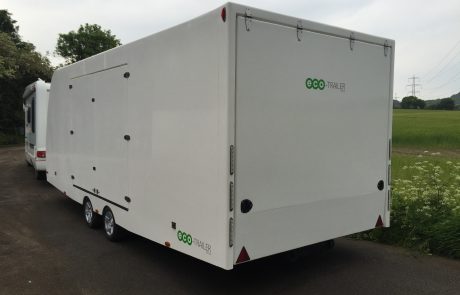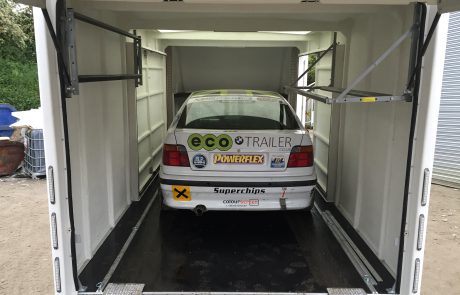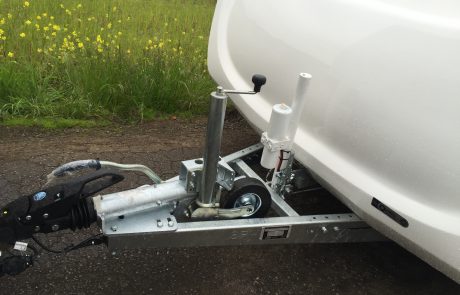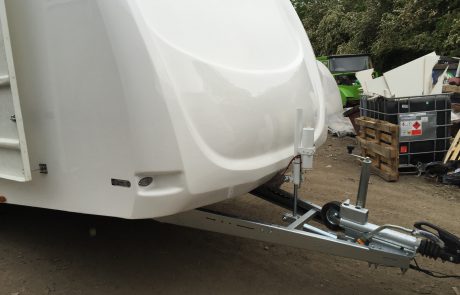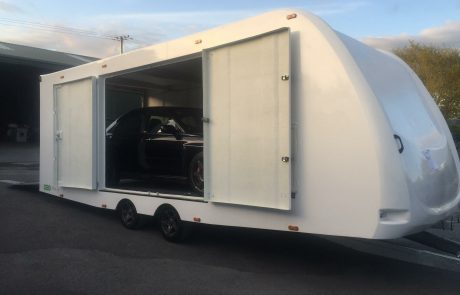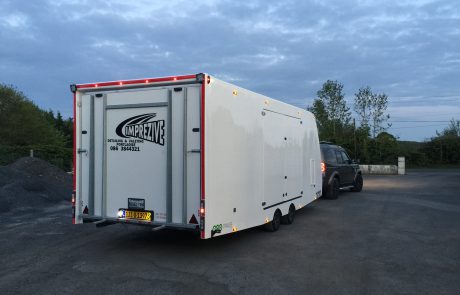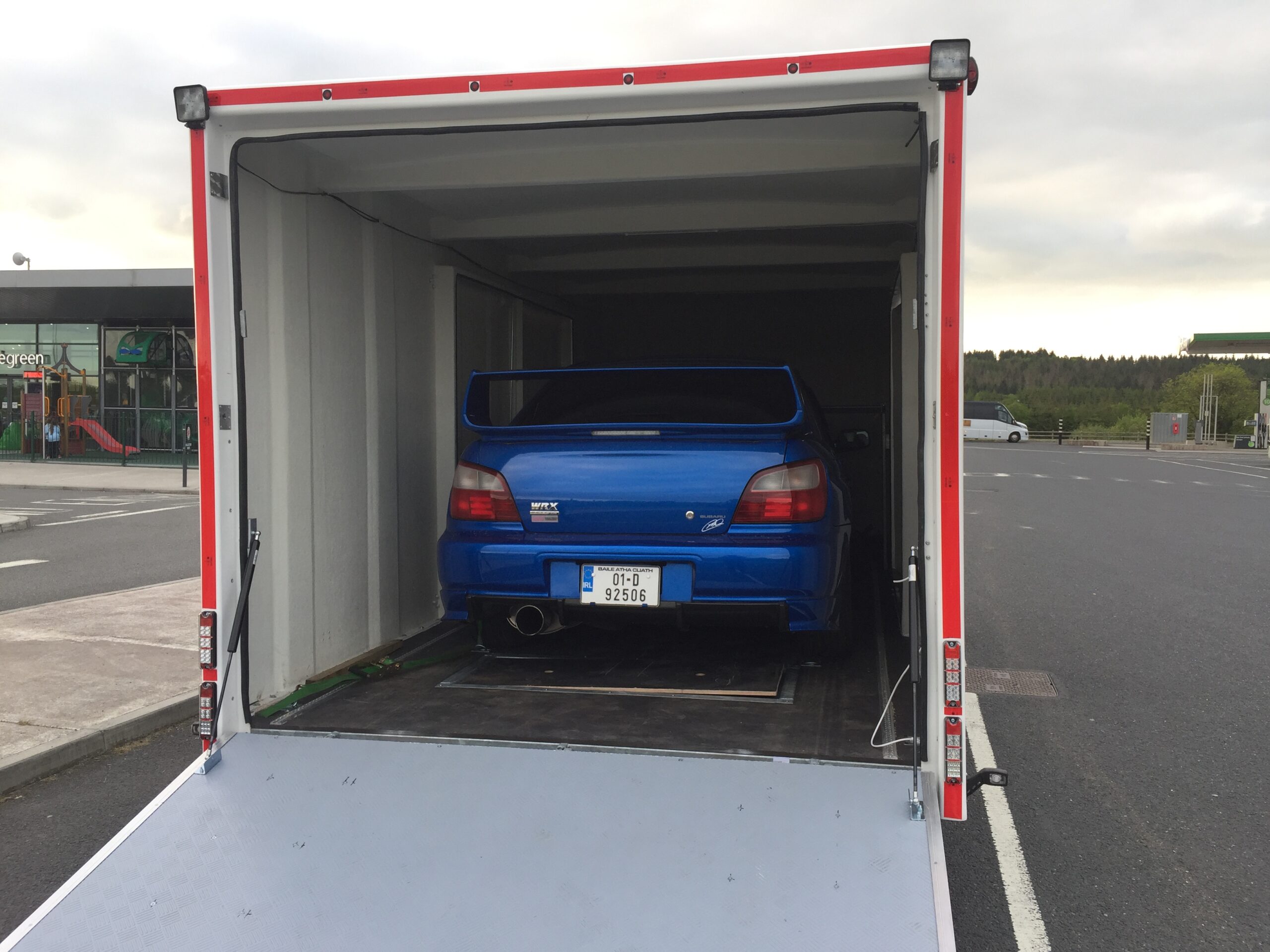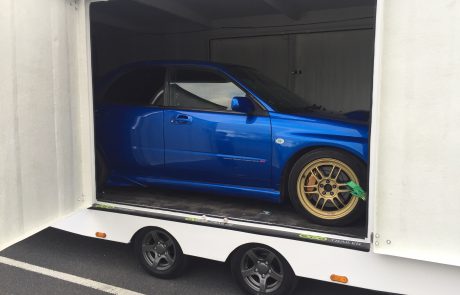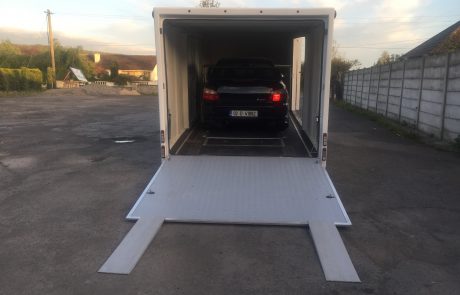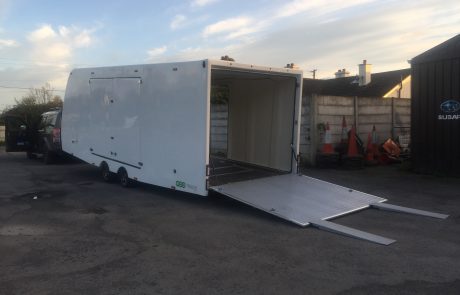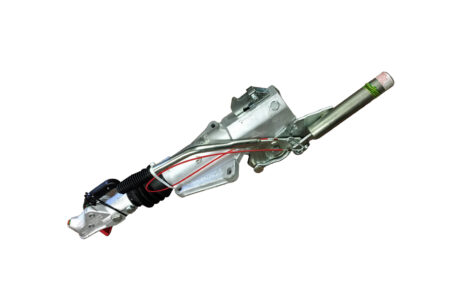 Standard Specifications
Overall length: 7.25m
Overall width: 2.50m
Overall height: 2.55m
Bed length: 5.6m
Internal/access width: 2.18m
Internal wheel arch width 2.14m
Internal height: 2.00m
Gross Weight: 3500kg
Unladen weight: 1300kg
Available payload: 2200kg
Additional Information

BPW highest quality axles and Bradley HY12 Coupling

2 Large double side opening side doors

Built in tie down track

Built in battery with charge supply

LED trailer lighting

Gas assisted rear door

5) Titan – Covered Car Trailer
The 2023 Titan Enclosed Car Trailer is designed to be practical, reliable and affordable for transporting a wide variety of vehicles.
Key Features;
– New chassis with lower loading angle and centre of gravity, utilising higher tensile chassis rails resulting in 30% more strength.
– Grey oil resistant, easy clean premium flooring and ramp surface as standard.
– New rear door locking system for improved security and practicality.
– 5 year warranty as standard
Built upon high quality BPW axles, the chassis is fully CAD designed and stress tested, fully galvanised and offers an inner wheel arch width of 2.14m.
The Eco-Trailer Titan is perfect for professional car movers and race teams alike.
Available in 5.5m bed length with 2.0m to 2.14m interior height.
Finance Available
Rates may vary depending on loan amount and individual circumstances. Subject to status.
Optional Extras

4 x LED interior lights +£200

Spare wheel & tyre +£75

Tyre rack with removable bars +£350

2 x Large underfloor locker +£500

Front quarter access hatches (pair) 900x600mm +£400

Hitch lock +£160

Wireless reversing camera with screen +£150

Punch deck commercial flooring +£550

Alloy wheels +£400

Sprung loaded full width wheel stop chock +£80

1600kg electric winch with wireless control +£200

2200kg electric winch with wireless control +£300

4x 2000kg wheel straps with around wheel loop +£80

High level LED brake light +£50

Alko Stability Coupling +£150

Side mounted high power LED angled reversing lights +£90

Rear mounted high power LED angled reversing & switched loading lights +£120

Side mounted high power LED angled reversing lights +£90

Rear mounted high power LED angled reversing & switched loading lights +£120

Hydraulic tilt with wireless contol +£500

GPS Tracker (SIM Card Required) +£65

Datatag +£75

2 Car ramp system (2.5m or 3.0m alloy ramps) +£1500

Decals - price on request +£0
Delivery Method

UK Pickup Free
Pickup From: Nunthorpe, England