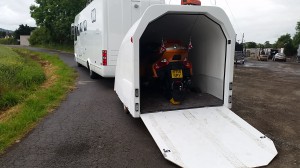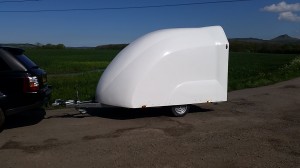 Eco-Trailer are pleased to be working with UKSPYDERWEB to produce Europe's first enclosed Can-Am Spyder trailer.
Based on the Velocity Nano concept the new trailer will be tailor made to accommodate the Can-Am Spyder, including custom wheel clamps, chassis, and strapping points to suit the unique trike design.
We will be demonstrating the prototype trailer at the UKSPYDERWEB BBQ late in July before first production starting in August 2014.
This trailer will be exclusively available through the UKSPYDERWEB website. Please contact Paul Spencer to register your interest.
Please visit www.ukspyderweb.com for information and updates!